Codelocks has been designing digital locks for over 15 years, and in 2019 was declared Keyless Entry Company of the Year by the National Locksmith Awards. In recent years, it has been adding smart locks to its growing range, combining the convenience of keyless operation with the extra control and functionality afforded by smart technology.


Its latest addition to the KitLock by Codelocks range is the KL1100 RFID. It is designed for lockers and cabinets, and highlights many of the advantages afforded by digital locks. With Remote Card Authorisation (RCA), a facilities manager can remotely manage cards from a computer using the Codelocks Card Management Client software (CCMC) and up to 250 locks within a lock group.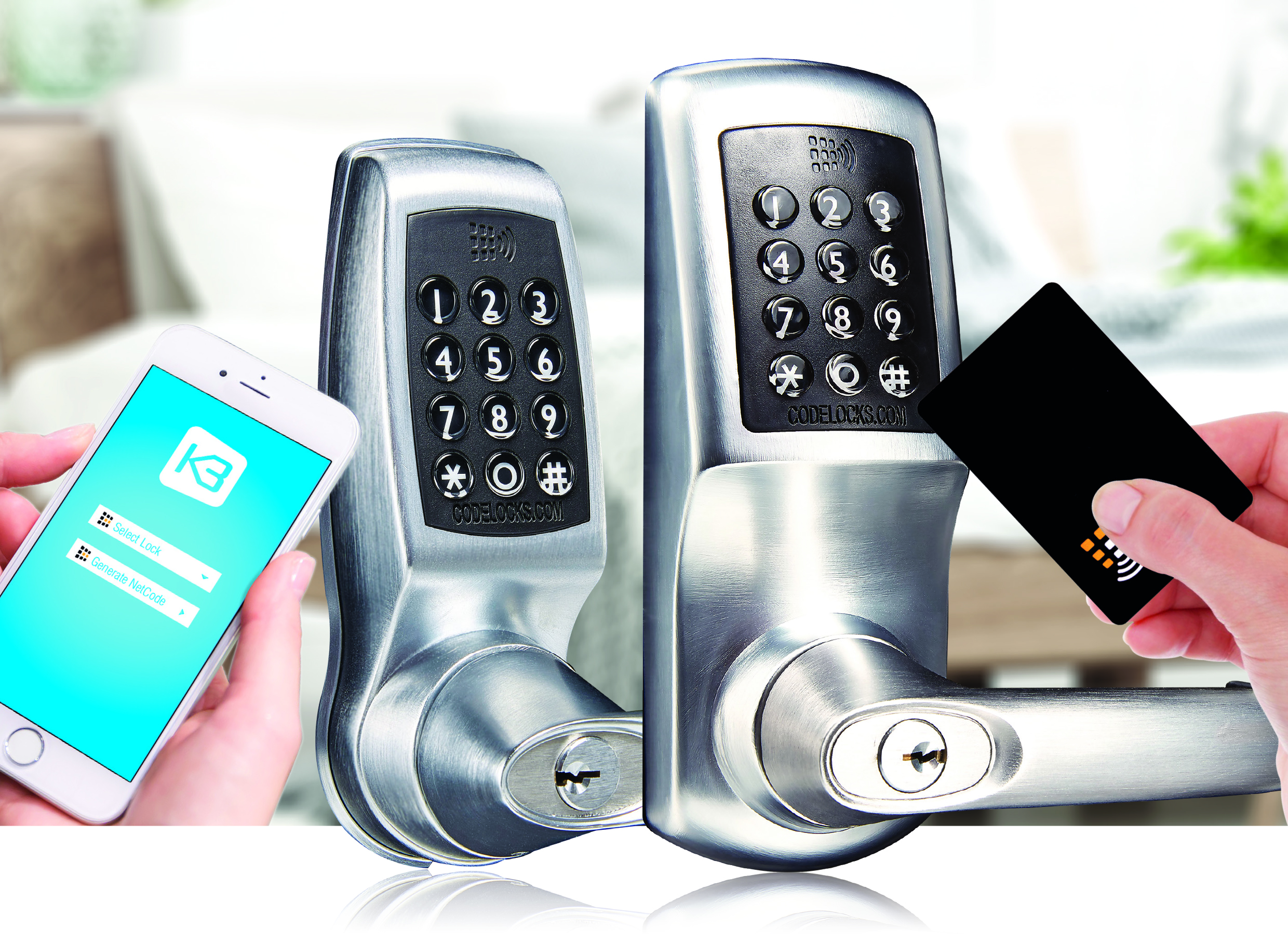 The KL1100 is suitable for both private and public lockers. In Private Function mode, the lock can only be opened with a card that has been registered with that lock – either by using the CCMC software or a standalone keypad programmer that can be bought separately. This gives staff or customers convenient and secure access to their own private locker. In Public Function mode, an operator can lock the KL1100 with any compatible card, and then unlock it with the same card. It is then ready for the next user – an ideal solution for shared facilities such as gyms and leisure centres.
Added features of the KL1100 include a block card and an audit card. The block card allows a facilities manager to quickly block and unblock users from accessing specific locks, while the audit card lets them easily upload a lock's audit data to the CCMC platform. The KL1100 can also be set to open after a set period of time. This is useful for ensuring fair use where there is heavy demand for a limited supply of lockers. And for situations where extra security is required, there is a Dual Authorisation mode, where two authorised users must present a card to open the lock.
Codelocks also recently introduced its new Access range of standalone door controllers, opening up the benefits of keyless and digital locks for a wider range of applications.
The card controlled A3 RFID, keypad controlled A3 Dual and A3 Vandal Resist door controllers are ideal for situations where doors and gates are locked magnetically or with electric strikes. One handy built-in feature of the Access range is the panic code or panic card. In the event of a client being forced to open a door against their will, they can enter a unique code, or present a unique card, which allows entry but also triggers an alarm. This functionality is an example of the way Codelocks designs its locks around the end user's needs, always looking to provide the right solution for the customer.
When Porsche Centre Preston was looking for an adaptable, easy-to-use access control system, enabling its staff to easily programme locks accordingly for employee and customer access, the CL5500 smart lock range fitted the bill perfectly.
Codelocks' Smart Locks range offers the ultimate in flexibility and control.
These benefits are important for Porsche Centre, as it is able to restrict access to certain areas quickly and efficiently, ensuring cars and equipment are always secure. It also helps to reduce the operational costs of hiring a security service, and assists with the management of visitor, staff and delivery driver access.
Paul Pasquali, Group Operations Manager at Porsche Centre Preston explains, "As a prestige automotive retailer, the business needs an access control system that offers the utmost peace of mind. The unique entry codes, design of the lock and the ability to control access at certain times is very beneficial to us, especially as the vehicles and equipment on site are of such high value."
Codelocks' Smart Locks utilise wireless technology giving users the ability to connect remotely and choose between pushbutton code, smart card or smartphone access. NetCode is Codelocks smart way to generate and send codes for easy access. Through Codelocks online NetCode portal or via the Codelocks Application Programming Interface (API), you can create codes that have a specified start date, time and duration that will automatically expire. By automating code generation, the need for onsite staff is dramatically reduced. Businesses can recognise new levels of convenience without compromising on security.
Source:
http://www.locksmithjournal.co.uk/codelocks-expanding-product-range-opens-new-uses-digital-smart-locks